PERIO FOR THOUGHT - January 10, 2022
From the very beginning of my path in Periodontology, I have been in awe of periodontal plastic surgery and, to be completely honest with you- loyal readers of the Herald- it is one of the main reasons why I chose Periodontology in the first place. At first, I couldn't really understand what seemed so magical, so right with this kind of surgery… Well, meeting and exchanging ideas with my colleagues Periodontists made me realise what truly inspired me: the possibility to recreate natural beauty and harmony. I love this touch of esthetics in the field of surgery. Managing thin soft tissues requires precision, a lot of care and attention. You can not be in a hurry. It's more like meditation… It's like waking up at 6 am and running a brisk 10k to kick off the day… more like a marathon than a sprint…
Moreover, periodontal plastic surgery is about creativity, "REALLY??"- you would ask. Yes, I can assure you that this surgery involves a creative process. In fact, there are ongoing debates on which technique to choose - coronally advanced flap or tunnel technique. It really depends on the case and on the skills of the surgeon - if you know one technique much better than the other, it will work better for you. Both techniques are brilliant. I guess here the creativity should step in. Knowing both techniques and adapting small details from each of the techniques for a certain situation and certain patient. For the best possible result.
But today  I want to talk about another very important topic-  autogenous connective tissue grafts (CTG) and the ups and downs of harvesting (yes, "all that glitters is not gold"). 
What are the main fears and considerations when harvesting from the palate? The first time I was harvesting from the palate, the main fear was excessive bleeding. I ended up taking a graft, which was too small and of poor quality. The next time I was more invasive and I received a message at midnight that the patient could not stop the bleeding. I was literally terrified! And finally, I was harvesting good grafts, the bleeding was manageable, but patients still complained about the pain. These are things that we have to ponder - how to harvest a graft of good quality, how to avoid excessive bleeding and cause less morbidity for the patient… In this surgery, overthinking is more than welcome!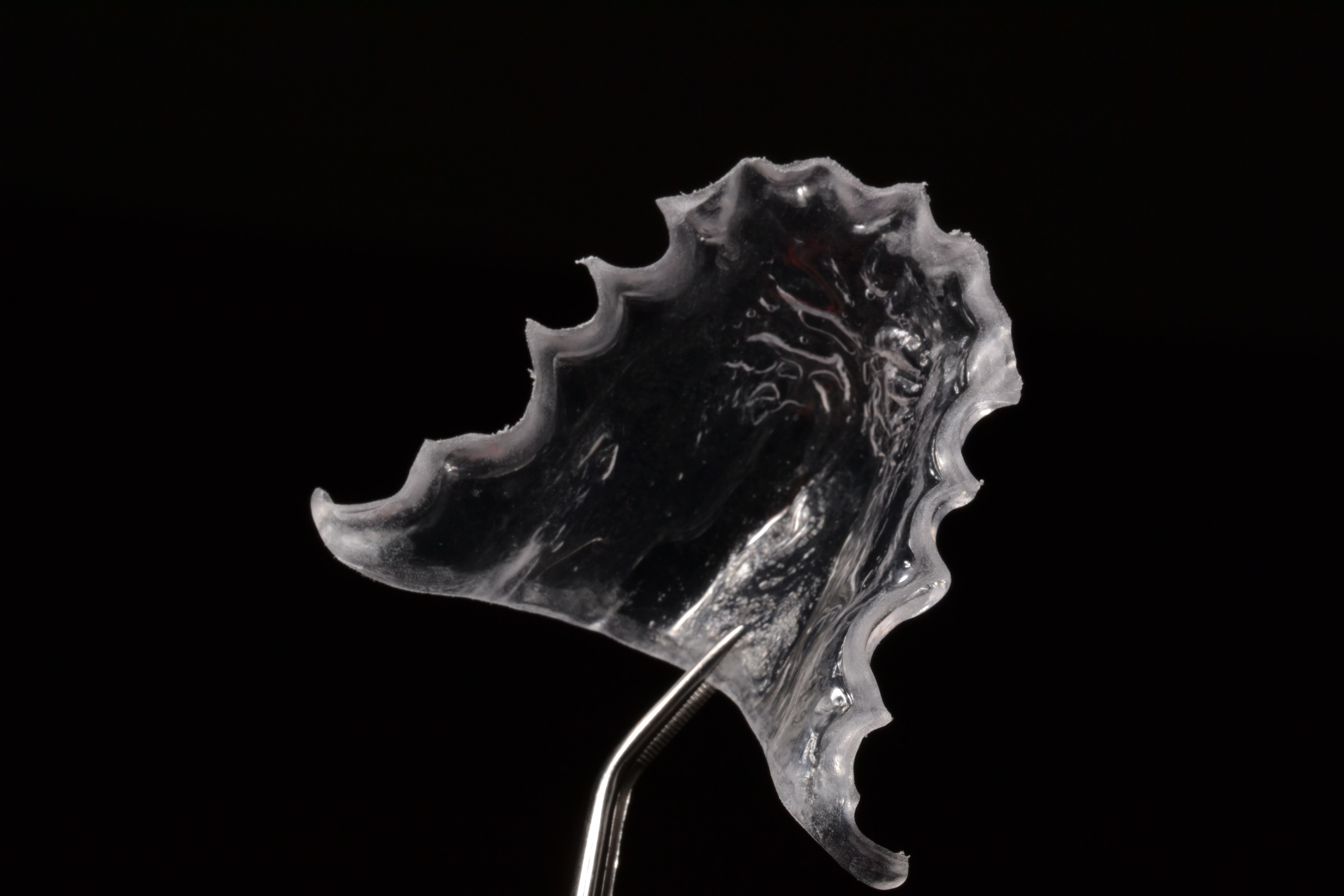 First of all, what is the good quality of the graft? Usually, the goal is to have connective tissue made up of dense collagen tissue. Hence, it's essential to remember the histological composition of the palate (boring - I agree, but yet necessary part). In the anterior palate, we have more adipose and glandular tissue and less dense collagen tissue. While in the posterior palate the adipose and glandular tissue layer is much thinner or completely absent. Interestingly, K. Bertl (1) in her study observed that if a graft is taken with epithelium and then de-epithelialized, such graft contains a significantly higher proportion of fibrous connective tissue and less adipose and glandular tissue than a graft harvested from deeper layers. Even though harvesting the graft with epithelium causes palatal healing by second intention, harvesting the graft up to 1.5 mm of thickness causes less bleeding and less morbidity for the patient because the excision is shallow. Harvesting subepithelial CTG, primary wound healing should be achieved and this results in reduced morbidity.
Another very important aspect of harvesting is bleeding. How could excessive bleeding be avoided? Most important - the greater palatine artery and greater palatine foramen must be kept in mind all the time. L. Tavelli and co-workers (4) in the systematic review found that "the least distance from the greater palatine artery to the teeth was found in the canine area (9.9 ± 2.9 mm), whereas the greatest distance was in the second molar region (13.9 ±1 mm)." Based on these findings, they proposed a safe zone for palatal harvesting. But of course, when we need a larger graft and due to individual variations, excessive bleeding can occur. So what to do when a patient texts you in the middle of the night telling you that he can not stop bleeding? Because, despite all our overthinking, this can actually happen… One thing would be to control intraoperative bleeding, but it's totally different when the patient is at home. I haven't made a stent for my patient who had a problem with bleeding at night, so I told him to apply pressure to the area. After spending a few hours doing that, it finally stopped. These few hours were very long for my patient. For me too. What could we do better? (My strong inner voice never ceases to hover over me). Patients should be informed about that prior to the surgery, this way they could remain calm and know what to do in case bleeding occurs when at home. Also, surgical stent after harvesting from the palate is always recommended as it applies pressure to the wound and helps to manage intraoperative bleeding and to avoid postoperative bleeding.
Patients morbidity is also a big headache for each of us. A surgical stent here is a big help, too. It significantly improves patients comfort and reduces patient morbidity. Also, the appropriate donor site and harvesting technique for each clinical case should be chosen. When harvesting from the palate, a graft of uniform thickness should be harvested. Otherwise, the graft has to be trimmed and the wound is unnecessarily larger causing more morbidity for the patient - and again another headache for the Periodontist! 
Maxillary tuberosity would be an ideal donor site as it consists mostly of dense and collagen-rich connective tissue and presents minimal risk of intraoperative and postoperative complications and leads to minimal morbidity. However, the amount of CTG that can be harvested from tuberosity differs among patients and often can be very limited. Another issue with a connective tissue graft from tuberosity is that it can lead to a hyperplastic response in some patients (2) (watch out: another possible cause of headache!) This might impair the esthetics and the second surgery might be needed. On the other hand, when soft tissue thickness is the primary goal, the connective tissue graft from tuberosity could be a choice (3). 
The devil is in the details. Doing every single step of the harvesting procedure with precision and using such tools as surgical stents help us feel confident using autogenous connective tissue grafts from the palate and improve patients comfort. Hope you enjoyed our journey through periodontal plastic surgery - and, honestly, there's no way you couldn't… all the best with your surgeries! 
---
Literature and suggested reads: